Confidently turn your dreams into a profitable digital business with 1:1 services + online courses.
Plus, find your zone of genius and monetize it so that you can earn $5k and $10k months.
All without the overwhelm, endless tech malfunctions, and the crippling worries of "what-do-I-do-next?"
So that you can live the laptop life, earn full-time income + make money in a way that fills your spirit.
Now, you probably "get it."
If you are working an uninspiring, soul-sucking corporate job, grinding it out in a 9-5 you hate, or you're an online entrepreneur that's scratching their head thinking: "I'm doing it all the stuff, but why am I not making money?"
Then you already know that it's time to start and grow your online business in a way that leverages your time, delivers consistent full-time income, and enables you to still enjoy your lifestyle. (Cuz you still wanna buy all the avocado toasts you desire).
You also probably know that now is the hottest time ever to do your own thing, live the laptop live, and make money online by cashing in on what comes most naturally to you.
But, what you might not know is this:
Even if you only have a solid idea on lockdown, or a little side gig you moonlight in the evening hours, or a small business bringing in a few grand (good work!), then having your own profitable digital business can….
make You Full-time Income so you can stop settling for work that doesn't light you up
When you're earning a solid income from your online business, you don't need to look at other jobs. I mean, why would you? Think about how good it's going to feel when you stick in that resignation letter knowing that you are making the same amount of money doing your soul's calling. It enables you to step into your worth and say adios to anything that's not.
get paid to be yourself
No more "faking it" or wearing all of those lame uniforms or corporate casuals. Instead, with an online presence and a raving fan base, all you gotta do is be yourself. You don't have to "try" any more, suck up to people you don't like, or hide your quirks. People are going to love you for YOU.
Let you Travel the World or luxuriate in working from home
You don't have to drag your ass to an office, take the dreaded commute, or set an alarm. Instead, work for yourself from a sunny patio on the Amalfi coast with a gelato in hand. When you have a digital business, you can take unlimited holidays and always be "out of office." And when you are working from the comfort of your own home, sleep in as long as you desire, get all comfy and cozy, and type away at your Pinterest-worthy home office.
earn passive income + stop working so damn hard
You'll no longer be stuck in the "dollars for hours" model and you'll have a whole lotta time on your hands to do what you love. Instead, travel to your bucket list destinations, stay at those hip hotels you've been eyeing on Instagram and watch the email notifications roll in saying that you just got a new student and that you just got paid.
Get your life back
Design a business that fits around your life. (Verus the other way around). Spend time with the people you care about, have your weekends and evening back, and be that person who can dash to a yoga class at 2pm (because you can) and jet set on vacation once a quarter (because you want to). Stop slaving away to a corporate career that's robbing you of your life and get your freedom back.
Even though building a digital business + earning a full-time income makes obvious sense, the path to getting there is anything but.
I WAS IN YOUR SHOES
As a four time entrepreneur, I struggled for years to get a successful digital business off the ground.
My 3 tech startups all failed. So, I started a blog, worked like crazy, and assumed I would get rich off a $19 ebook and become the next Gwyneth Paltrow.
I was hardly "changing the world." In fact, I was burnt out, living at home with my parents, and hardly making a single dime in the early days.
It wasn't until I learned how to find my zone of genius, monetize it properly, and cash in on what came most naturally to me.
Now, I run a thriving digital business, have done 6-figures in sales, live the laptop life, and make 80% of my income from my online courses while I lay on the beaches of Hawaii. My podcast enables me to interview cool podcast guests and teach my work to thousands worldwide. Plus, I have a global clientele of female entrepreneurs who live successful and deeply fulfilling lives.
Here's the thing I want you to know about my success: I'm not special.
I simply learned how to turn my skills into a profitable digital business. And now I want to help you do the same.
Start a business? Stellar!
"But how the HECK will I make money?"
does this sound familiar?
Perhaps you've daydreamed about it at your cubicle, maybe you've scribbled down some ideas down in a notebook in a hip cafe with a frothy latte in hand, or perhaps you've already half-started a Squarespace website.
I bet you listen to loads of podcasts, you're well-educated, and perhaps you've already spent money on online courses to get this sucker off the ground. But, you fell flat.
Here's why most entrepreneurs fail:
Without a crystal clear, step-by-step plan, a digital business is pretty much guaranteed to tank.
Between the insane overwhelm, lack of clarity on what to do next, and endless stuff to sift through on Google - it feels like you're drinking from a firehose while only making pennies.
And when this happens. It's really hard to get back up.
You wonder why your business isn't taking off, even though you're doing everything you know how to do. So, the tears and frustration flows in.
Plus, when you're launching and growing a business, you literally can't afford to make mistakes. You've got a life, rent to pay, and you can't screw around making costly time and money mistakes. So, a steady paycheck starts to look like a more tantalizing option (even though you'd really rather do your own thing).
Therefore, understanding how to create a profitable digital business the FIRST time is something you need to nail, otherwise the stakes are too high, you'll feel like a total failure, and you'll never want to try again since the sting of rejection is too strong.
Luckily for you, there is still a lotta space for your talents to shine bright.
There aren't lot of people doing it "right." In all likelihood, your "competitors" have either failed at growing their business or they are selling stuff that nobody is really buying. Which means you still have the opportunity to get your slice of the pie.
But, that's ONLY if you can avoid the deadly digital business mistakes that most people are making.
Let me dish some deets…
4 Reasons Why Most Digital Businesses Flop
(and how to guarantee that yours won't)
1) You don't know your true genius or how to monetize it
Most people aren't tapped into their true genius. So, if you're only doing what you're good at vs. freakishly excellent at then you'll never get paid the big bucks. (Because nobody pays for mediocrity). Learning how to find your truest talents and build a business around THAT is priceless. Otherwise, you can't become an expert in your field, you can't charge whatever you want, and nobody is going to give you a bookdeal or a microphone to hold. You simply need someone to help you find your genius and monetize it.
2) People don't want your services or courses
If you sell the wrong thing at the wrong price to the wrong people, then you'll never be able to do what you love full-time. It's heartbreaking and crippling when you pour hours into a package, a service, or an online course and nobody buys it. Then, you question if you're really "good enough" and throw in the towel. You just need to learn how to validate your ideas better BEFORE you launch.
3) Your sales + marketing strategy LOSES you thousands
When entrepreneurs waste time with the wrong marketing and sales strategy, then it's like watching people use their precious time to flush handfuls of hundred-dollar bills down the drain. Because when you're already working a 9-5 and you have bills, you can't afford to waste time doing the wrong things. Online marketing and sales is a total breeze with a plug-and-play guide.
4) Don't have a clear, proven roadmap to earning 6-figures with 1:1 services + online courses
Crossing your fingers and "hoping that it's going to work" isn't going to help you pay your rent anytime soon. If you don't have a crystal clear plan of action on what you should be doing every day, then your business joins the other 97% of startups that fail. When done right, a successful digital business can earn you revenue over the entire course of its lifetime. You just need someone to show you how to do it.
So, do you wanna know a juicy little secret?
As a 4x entrepreneur…
Let Me Spill the Beans
Even though it "looks" like everyone has an online business these days and is making millions on Instagram, they aren't.
As you know, it's pretty easy to set up a website and post some pretty pics on social media and call yourself a #girlboss, so the barriers to entry are low.
….. yet the barriers to EXECUTING a profitable business are ridiculously high.
But if you can bypass the common trip-ups that most online entrepreneurs make, then you're golden.
That's why there is totally enough room for you to get your slice of the laptop lifestyle pie. Because even though it "looks" like a million people are "already doing it" I want you to know that there is BUCKETLOADS of room for you.
Room for you to fulfill your soul's calling and make money doing what you love. Room for you to become a celebrated thought leader with a platform that touches thousands. And room for you to make a 6-figure salary and join the ranks of your own idols.
The key ingredient to all of this is simply start crafting your conscious empire.
And if this sounds good, then I'd love to show you how.
If you're ready to start your digital business & grow it to 6-figures, while avoiding the insane overwhelm and headache, here's how we'll get you there….
Introducing
Your Conscious Empire
with Kelly Trach
In this course, I've channeled my knowledge from business school, silicon valley entrepreneurship school, and key learnings from my time at Tesla Motors. Most importantly, I've harnessed my hands-on experience from building 4 of my own digital businesses, crafting 3 best-selling online courses, having a thriving digital business that's done 6-figures in sales, and growing a fanbase where I have 1000+ listeners tune in on the daily.
I've spent countless hours guiding my own business coaching clients: teaching them how to start businesses, seeing them quit their 9-5, and witnessing them outearn their corporate salaries. All, to turn it into this course for you.
Plus, this course doesn't just dish high-level theory and leave you hanging, it shows you the strategy and the step-by-step implementation so that you can do it too.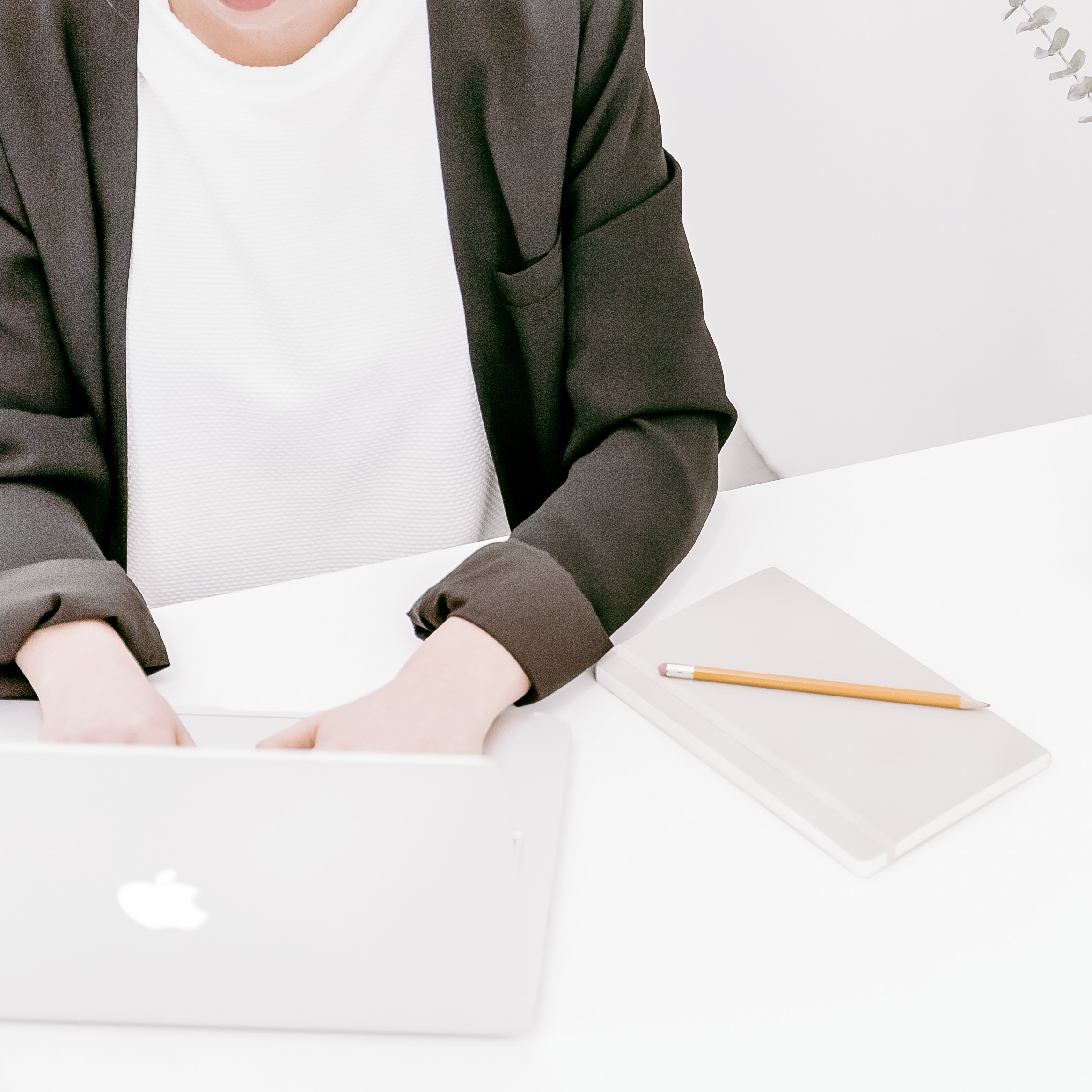 This isn't a "fluffy" strategy course.
Yes, I'll teach you my in-depth strategy to make 6-figures from your business. But, it's more of a hand-holding implementation course.
If you do what you love, you'll never work another day in your life.
Let me just teach you how to harness that passion and turn it into a profitable, digital business that can support you full-time. It's all about tapping into your genius and creating courses and services around it so that your business is aligned with your gifts and work never feels like "work."
Get my step-by-step formula for starting an online business and growing it to $10k months.
Your Conscious Empire
is the ONLY courses of it's kind that is focused on the following….
Find your genius + monetize it: I teach you how to tap in, clearly articulate your genius, and then how to build a business around it. Then, making money becomes effortless, clients line up out the door to work with you, and you're seen as a trusted leader in your field.
Accelerated implementation: You'll have templates, scripts, and swipe files for your entire website, webinars, slide decks, email sequences, and social media templates all at your fingertips so you just need to simply copy and paste. I'm know for my step-by-step proven and trusted methodology to building businesses.
Quick + easy validation: You'll thoroughly vet and validate your ideas to ensure that when you launch, you get loads of sales. Versus the dreaded crickets and nagging late-night worry of: "will anyone ever buy this?"
The nitty gritty tech details: The tech tutorials, screenshots, and videos all waiting for you so that you won't need to Google a thing or sit on hold with tech support.
Step-by-step proven roadmap to making money: You'll learn my strategy to score your first paid 1:1 client, make $2.5k, $5k, $10k months and what you gotta do to earn a sweet $50k and $100k this year and see all those digits roll into your bank account.
Why students love it more than other courses on the market
What happy students have to say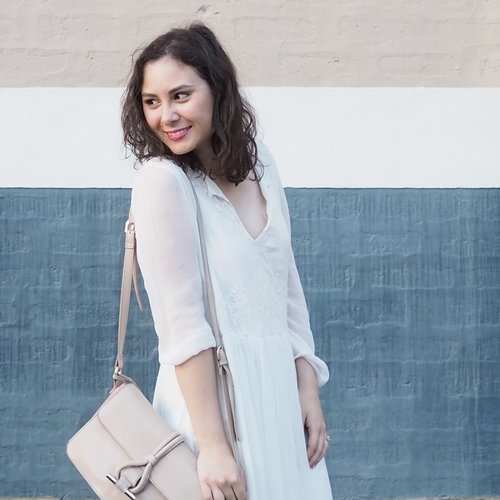 Blogger & Founder of Lauren Natalia
"Kelly is the perfect teacher for anyone wanting to start their own "thing" in the online world, but who just isn't quite sure how to go about it. I love her teaching style, I knew she had really valuable advice to share, and it wouldn't just be "fluff" that I could easily find myself elsewhere. I really loved how it's helped give me direction. You can tell from everything Kelly puts out that she has really high standards and takes a lot of pride in her work, and this was definitely the case for this course - it is jam packed with great content. I decided that it was time to give my entrepreneurial dreams a chance! Now, I feel so much more confident and clear."
Interior Designer & Founder of Zan Farrow Design
"Your Conscious Empire has all the fundamental business practices, Kelly has incredible tips and tricks, and it even goes into the mindset work. Kelly is a great coach, I totally resonate with her, and working with her has totally paid off. Your Conscious Empire is worth WAY more than what Kelly's charging! I'm serious! There is so much information, it's so valuable, and it's so easy to implement. I feel light years ahead already!"
Life Coach, Yoga Teacher & Meditation Guide
"I am so grateful for Kelly for having created the most amazing course I have ever purchased. Your Conscious Empire talks about the real stuff and it's beyond useful. Think about all those things that hold you back and she has it covered! I am taking some much out of this course, applying on my own business and watching the changes unfold. Kelly is a badass when it comes to the mindset stuff and business strategy. She is also so inspiring, encouraging and kind. This is no ordinary business course. It goes way beyond everything I have ever seen out there. Thank you Kelly for being so generous and sharing your knowledge with the world! You're awesome!"
Life Coach
"This course is a must for those who wish to begin their own digital business and don't know where to start. There is so much great information through videos, scripts, workbooks and exercises. This course has provided me the road map I needed to start my website, figure out who my ideal client is, have an understanding of the details of business such as legal forms, accounting, how to verify my ideas and much more!"
Graphic Designer + Founder of Sundai Studio
"As a creative, I used to be really insecure about my business skills. Before I invested in Your Conscious Empire I was scared, unsure and confused. I was excited about having my own graphic design business but I was stuck on what steps to take next! Every week as new content was released, I watched the modules and did the work diligently and I'm so happy I did! I'm so grateful to Kelly and this course! Kelly creates a roadmap for you that is easy to follow, comprehensive and chalk full of the resources that are so necessary when you're just starting out. My advice: Invest in this course and actually do the work! If you do the work, you create momentum for yourself. The more actions you take the stronger your trust muscle becomes. I'm so excited to continue to refer back to this course as my business grows and evolves. I definitely believe that this investment was worth it! Kelly made me feel supported, free and ready to put myself out there."
CASE STUDY
QUIT HER FULL-TIME JOB IN 6 WEEKS, LAUNCHED A COMPLETE BUSINESS, SCORED AN INFLUENCER AS A CLIENT
Jena worked a full-time job and was running a small graphic design business on the side. When she came to me, she had no packages or formal offerings and was just taking freelance work. As a creative, she was really insecure about her business skills and before investing in Your Conscious Empire, she was unsure and confused. Within 6 weeks of enrolling in Your Conscious Empire, she created a brand-new website her website with stunning photos and compelling copy, got clear on the niche audience she was meant to serve, nailed down two robust graphic design packages that her target demographic would love, registered for an LLC, established legal agreements, set up her bookkeeping, and created a social media marketing plan. In that timeframe of ONLY 6 WEEKS, Jena also handed in her resignation letter at her full-time job. Plus, Jena scored her first paid $1000 client and went on to work with Jess Lively as a client. (How cool!)
Coach, Podcaster & Founder of Airy Fairy Feminist
"Your Conscious Empire is the only high vibe, fun-loving, business school I would ever want to attend. Kelly breaks down (sometimes intimidating) business concepts into bite size, actionable chunks, and I cannot believe how much beautiful content is included. Kelly lays it all out. I am embarking on my dream business of supporting women on their journey to radical badassness and with the marketing and business tools from Your Conscious Empire I am confident that I will thrive in supporting my clients."
CASE STUDY
IN 6 MONTHS, WENT FROM JUST AN IDEA TO AN ENTIRE BUSINESS WITH CLIENTS, A PODCAST, AN ONLINE COURSE + QUIT HER FULL-TIME JOB TO WORK FOR HERSELF
Charlotte Kaye was working a full-time job and enrolled in Your Conscious Empire so she could start her own digital business. At the time, her business was just a dream. With the knowledge she learned, she launched a full website complete with 1:1 coaching packages, started the Airy Fairy Feminist podcast, and crafted her own online course called "Be You." And, within 6 months of enrolling in Your Conscious Empire, Charlotte was able to quit her full-time job and work for herself exclusively. How incredible is that?
Health Coach, Podcaster & Founder of True Wellness Collective
"Before taking the course I had no idea what direction I wanted my business to go or what I even wanted to offer. I was lacking confidence and only had a blog. After taking the course, I got clear WHO and WHAT I want to be offering. I was able to create several package options for health coaching clients. Now that I have set rates and packages, I am able to attract more paying clients. It's become a business compared to just a blog. Additionally, the course helped me gain confidence and learn how to communicate in the best way. Before the course, I was terrified to start a podcast and afterwards I was practically sprinting to get things up and running! I now have a podcast called True Wellness RX that I absolutely LOVE. Happy to say I am the proud owner of True Wellness Collective LLC and making my way to financial freedom!"
CASE STUDY
FROM A BLOG TO A BUSINESS: PACKAGES, MORE PAID CLIENTS + A PODCAST
Hanna Schultz had a health blog, but didn't know how to turn it into a business or what she wanted to offer. After enrolling in Your Conscious Empire, she discovered WHO she wanted to serve and WHAT she wanted to sell. With the knowledge she learned, Hanna transformed her blog into a full business complete with 1:1 health coaching packages, pantry clear-out services, and grocery tour services. She also launched the True Wellness RX podcast. Plus, she's created consistent (+ gorgeous!) branding that reflects her passion. Most importantly, she's been able to attract MORE paying clients with her new set rates and packages. Hanna is now the proud founder of True Wellness Collective and making her way towards financial freedom.
Your Investment By The Numbers
(which breaks down to be ridiculously small compared to the value of your business once you're done this!)
Join Your Conscious Empire today and get….
All recorded so you can learn and implement right away. Dedicated guidance holding your hand step-by-step as you start and grow your business.
Start a podcast, create best-selling courses, ebooks, and craft exceptional content. The nitty gritty details you've been asking for.
Plug-and-play templates and examples of what works. You'll know exactly what to say and how to say it. My goal is for your work to sell itself. This is how you do it.
Eradicate any mindset blocks holding you back, discover your zone of genius, find your ideal client, and turn your passion into profit.
Your course materials are there forever and you can listen anytime. Plus, you get lifetime access to the course and you can re-watch at every phase of your business.
Questions all star students also had before they joined:
I already know this stuff, so can't I do it on my own? Well, are you earn $100k annually already? If so, then you don't need me! However, if you are like most entrepreneurs, you probably have accumulated a lot of information by now. Here's the honest truth: if you knew how to do it, you would have done it by now. Give yourself the gift of guidance and the exact level of attention you deserve to grow your business remove whatever stands in your way. Let me just illuminate the path so you can receive the dedicated guidance and step-by-step plan to reach your goals.
How many hours do I need to invest each week? Your Conscious Empire is self-paced, so you can do as much or as little as you'd like!
I see other biz courses offering fluff + ideas. I need concrete instruction on what to do next. Is that in here? Your Conscious Empire is focused on strategy and implementation. I come from a business school and silicon valley background, so it's right down to business! Personally, I'm not a fan of "fluffy" content either. I have a very defined, unique strategy that's all about following my "Silicon Valley Approach" which means that you'll test and validate your ideas before committing money and time to them. My way is super low risk and enables you to guarantee that things will sell. And, when your ideas are perfected, you just follow my simple step-by-step strategy to create your offerings, price them, market them, and sell them with confidence and ease! This course lovingly holds your hand every step of the way.
How is this course different than other business courses? Great question! It's TOTALLY different. Firstly, it's ONLY intended for people who want purely digital businesses. (Meaning that your whole business runs off your laptop, you're location independent, and you can work from anywhere in the world). It's also designed for you to sell a service while also earning passive income from online courses so that you can make money in an easy way while serving a global clientele. Most importantly, I break down what you need to be doing every single month in order to hit $2.5k, $5k, and $10k months and what it looks like to earn $100k year - all with the strategy and execution on how to do it. Your Conscious Empire is your complete formula to success online. It's truly unlike anything else.
What types of people can you help? Stylists, interior designers, coaches, graphic designers, photographers, yoga teachers, service-based business owners - you name it! I've got all of them in here creating beautiful things! Plus, this course has been super popular for bloggers, YouTubers, and podcasters since they are looking to monetize their work. You're in good hands with a lot of like-minded, creative, and visionary folks.
Will I get your personal help and feedback? Usually this course is entirely self-study - meaning that you'll be learning individually. BUT, right now during this special promotional period, you'll score access to my Monthly Online Office Hours so that I can personally answer your burning questions.
What if I am unsatisfied? Good news! Your Conscious Empire has a 100% satisfaction guarantee. You have 7 days to try the course and ensure that it works for you. If you want to apply for a refund, please follow the instructions here.
Make a decision you feel good about.
I want you to be satisfied with your purchase so I have a 100% satisfaction guarantee and a full return policy because I want you to be happy here. I deeply stand in the value of what I offer, I've witnessed the businesses that have been launched, watched students ditch their 9-5, and I've seen students outearn their corporate salaries by following the exact guidance I lay out in this course. I'm looking for my next all-star. Will it be you?
"It's working like a bible for me."
"It's like a roadmap, I love it + literally all of Kelly's secrets are here. I used to think it was expensive + now that I'm in it, I don't think it's expensive anymore." - Ange Severo, Life Coach & Yoga Teacher
Your Conscious Empire is perfect for you if:
If you resonating with the following, then you are a perfect fit to enroll in Your Conscious Empire and build your digital business, earn $10k months and work towards a 6-figure year.
You're just getting started with building your business
You have a lot of ideas, but need help picking one and turning it into a business. You are literally at square one. (Holy moly, you're in the right spot!) You want a finalized idea, clarity on what you'll offer, and the next steps to do it. Plus, you aren't sure about what you're really good at and you need help finding your zone of genius.
You already have a business, but you're not at $100k yet
You've been working your tushy off and thinking: "I'm doing everything right but STILL not making much money… How is this even possible?" If you're already working really hard and not seeing the dolla dolla bills, then you're a PERFECT student for my class.
You feel OVERWHELMED
You don't know how to get started or stay focused. You feel overwhelmed and the thought of creating a 6-figure business and it feels daunting. Instead, you want a step-by-step formal process with a lot of hand-holding.
You want to go full-time on your biz
You want to leave your full-time job and have your business match that salary instead. (Especially if you are coming from the corporate world and making a sweet 6-figures). You want to be free to do your own thing and have your $10k month income stream match your desires and values. You are stoked to build a business that fills your spirit, ignites your soul, and follow that big calling on your life to expand, rise up, and teach your gifts.
You want to launch an online course
You desire to sell online courses so you that you can make money in an easier way. You don't want to slave away like you saw your parents do. Instead, you want passive income rolling in on autopilot.
You're ready to reach a broader audience
You'd like a larger following where people look up to you as the thought leader and expert in your field. You want to contribute to the world, feel recognized by the people you serve, and have an outlet of expression that supports others.
You want to get your first paid client with confidence + then get fully booked
You desire to gain confidence in marketing your services, putting yourself out there, and get your first paid client. (And if you've already got that, then you wanna know how to book so many that you've got a waitlist!) Plus, you'd love to have a website that you're really proud of that showcases all you have to offer so the phone is ringing off the hook with hot leads.
YOU'RE stoked to follow a proven step-by-step roadmap
You're one smart cookie and a go-getter after my own heart. But, 6-figure digital business strategy isn't your forte. You're looking for a roadmap to follow so you can stop worrying and stay in your creative lane. Plus, you just wanna know WHAT THE HECK you should do in order to make consistent income, instead of an up-and-down roller coaster of emotions. You want it to feel like Siri is giving you directions on Google Maps and all you gotta do is drive.
If you nodded your head to at least 5 items above…
I'm incredibly excited to meet you inside Your Conscious Empire.
This is one of the best investments you can make since I'm giving you the roadmap to full-time income.
Wondering: "how am I supposed to invest in my business if it's just an idea or not making much money yet?" Your Conscious Empire teaches you HOW to make money online so that you can say yes to the calling on your life and stop settling for anything less.
"In just 6 weeks, I put in my notice at my full-time job."
"As a creative, I used to be really insecure about my business skills. Before I invested in Your Conscious Empire I was scared, unsure and confused. I was excited about having my own graphic design business but I was stuck on what steps to take next! Every week as new content was released, I watched the modules and did the work diligently and I'm so happy I did. Kelly creates a roadmap for you that is easy to follow, comprehensive and chalk full of the resources that are so necessary when you're just starting out. I'm so excited to continue to refer back to this course as my business grows and evolves. I definitely believe that this investment was worth it! Kelly made me feel supported, free and ready to put myself out there." - Jena Thielges, Graphic Designer + Founder of Sundai Studio
So, if you've answered "yes" over & over again…..
Click "buy now" and begin your journey.
Or, you can choose to go back to life as usually.
Back to working that lame job you dread, never making full-time income from your life's deepest calling, and settling for a mediocre life that was NOT in your vision. (It's like getting short changed with the bad drip coffee when you asked for a foamy almond milk latte).
You can keep hustling away at a business that's making pennies, feeling like a total faker online because you have no real income coming in, and wondering "why do these people on Instagram make it look so easy?" because it feels really freaking hard for you.
You know, from the outside, it might look like I just "got lucky." But, if you dig a little deeper, you'll uncover that I struggled for years with 3 failed tech-startups that went nowhere.
Then, I learned the skills and systems I'll share with you in this course. And, in two short years I built a thriving online business that paid me a juicy full-time income, hired a full team, traveled to my most-loved warm destinations around the globe (like Honolulu, Cannes, and sunny Santa Barbara), all while teach thousands of people worldwide through my top-rated podcast, popular courses, and fully-booked coaching practice.
Now, I want to help you do the same.
When you enroll right NOW in this special promotion period….
you get 5 FREE bonuses worth $2,400!
Monthly Online Office Hours with Kelly Trach is the place where you can ask all of your burning business-building questions as you build your own conscious empire. If you want my personal support and feedback as you bring your dreams to reality, then you're going to wanna score this bonus. Once a month, I answer all student questions and I'll help you out in anyway I can. (Heads up: without this bonus, you'll be doing Your Conscious Empire entirely on your own since this class is regularly sold as self-study course).
(Value: $1000 for these Q&A calls with me)
The Secret Student Club is my members-only group and the like-hearted community you've probably been manifesting. Find the soul-centered entrepreneurs that totally "get it," support your dreams, and cheer you on. Plus, you can get feedback from the group on your ideas, bounce ideas off other folks in here, and even find an accountability or mastermind partner to keep you on track. Building a digital business by yourself from your laptop can be lonely, so if you've been searching for a high-vibe community that expands your beliefs of what's possible for you, then this is it. You don't wanna miss it.
(Value: $500 for this exclusive online group)


Communication Hacks that Sell Stuff like Hotcakes dishes the deets on how to communicate in a way that positions you as a trusted leader and enables you to sell like gangbusters. You won't even realize how many costly mistakes you're making until you learn this! Because we live in the digital era, you're going to have international clients and customer (umm, how sweet is that?!) and your communication game needs to be 10/10 since you never meet most peeps in real life. This video class showcases all of my best hacks that will make you sound so much more credible, help people relate to you, and as a result...sell a lotta stuff! HECK YEAH!
(Value: $300 for this video course)
The Cheat Sheet to Creating Your Entire Course Curriculum (in almost 1 hour!) breaks down the entire process of assembling your course curriculum in a simple and streamlined way. And, how to do it FAST so you can launch your course quickly. You'll discover what you'll be teaching, how to create your modules, what content to include, and what formats you'll be teaching everything in. This is the EXACT process I've used to build all 3 of my online courses, so make sure you snag my secrets. If you see and online course in the crystal ball of your future, you don't wanna pass up this bonus.
(Value: $300 for this video class)
PAY IN FULL BONUS: How to Make $5k in Course Sales BEFORE Your Course is Finished teaches you how to run a super successful pre-order campaign for your online course. This is how you MAKE money from your course before is even finished! This video course is a MUST-HAVE for any soon-to-be course creators since you could easily bring in that first $5k before you're done filming all your modules! Wouldn't that be nice? (P.S. this is the PAY IN FULL bonus - meaning that you only score this free video class if you pay for Your Conscious Empire in full. It's juicy, so I encourage you to find the cash so I can give it to ya!)
(Value: $300 for this video class)
You'll have access to all of them when you enroll in Your Conscious Empire so you can hit the ground running!