Yes!
checkout is on Teachable below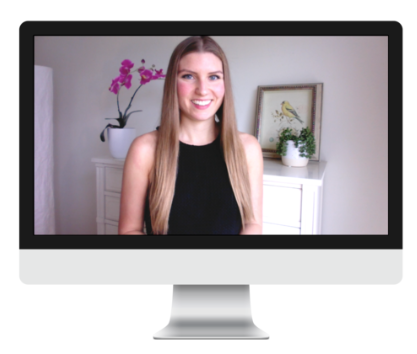 55 video lectures taught by me. All recorded so you can listen again, pause when needed, and take notes. Dedicated coaching to guide you, teach you tools you've never heard before, and enable you to reach the freedom level you've been seeking.
Jam-packed with takeaways, journaling prompts, and space for your to re-write your money story, get over your drama, and discover your blind spots. These are precisely the same questions I would give during a one-on-one coaching session.
Hop on to the online platform or the app and listen on-the-go. Your course materials are there forever and you can listen anytime. I'm virtually in your pocket.
All recorded in MP3 files so you can listen anytime, take the work deeper, and enjoy on repeat.
Your Investment by the Numbers
When you enroll right NOW in this special promotion period….
you get 3 FREE bonuses worth $250!
These FREE bonuses are just like having me coaching from me you as you work away...
The 11 Biggest Self-Sabotaging Money Habits and How to Reverse Them. Wondering why you're smart, talented, and hard-working... but when it comes to money you just can't crack the code and make the life-changing income you want? This video class illuminates where you might be destroying your own success and teaches you how to reverse the patterns that are keeping you secretly stuck. If you're ready to kick those bad beliefs and blocks for good, then you're in the right place.
(Value: $100 for this video class)

The Subconscious Reprogramming to Own Your Worth. If you are ready to up your financial frequency and TRULY shift your subconscious mind, then this one powerful way to start. A 13-minute guided meditation experience to help you get you into a strong state, remember your innate worth, and witness your own deservingness so that you stop settling. Side effects may include having more freedom and going after your soul's calling.
(Value: $50 for this meditation)


The Ultimate Guide to Manifesting Money in Your Business. With this video course, you'll discover how to call in new clients, opportunities, and income into your business. (All while doing the money mindset work and stepping into your worth so that you're magnetic for the new manifestations to flow in). Everything I use in my business is tucked away in here for you....
(Value: $100 for this video class)
You'll have immediate access to all of them when you enroll in Your Money Mindset so you can hit the ground running!