Build a Digital Business
3-month private coaching package with Kelly Trach
By the end of this package, you'll have turned your idea into a digital business, got your first paid client + first $5k month.
I'm Kelly, a proven + trusted business coach. I'll take that dream in your heart and turn it into a profitable business.
Let me know if this sounds familiar
You have a million ideas, but you're not sure which one will bring in the big bucks. In fact, you're not quite sure how to make money doing what you love. Plus, you're overwhelmed by the idea of starting a business. Too many moving parts, pieces, strategies, and systems. You'd rather just stay in your creative lane and pass off the business side to someone else.
I WAS IN YOUR SHOES
As a four time entrepreneur, I struggled for years to get a successful digital business off the ground.
My 3 tech startups all failed. So, I started a blog, worked like crazy, and assumed I would get rich off a $19 ebook and become the next Gwyneth Paltrow.
I was hardly "changing the world." In fact, I was burnt out, living at home with my parents, and hardly making a single dime in the early days.
It wasn't until I learned how to find my genius, monetize it properly, and earn consistent full-time income.
Now, I run a thriving digital business, live the laptop life, make 80% of my income while I interview cool podcast guests and lay on the beaches of Hawaii, and teach my work to thousands worldwide. Plus, I have a global clientele of female entrepreneurs who live successful and deeply fulfilling lives.
Here's the thing I want you to know about my success: I'm not special.
I simply learned how to monetize my genius and turn my dreams into my reality. And now I want to help you do the same.
Why I'm the Right Coach for You
Business School Honors Grad
Silicon Valley Background
This is my fourth business, I've coached countless clients, and I deeply understand the strategy that goes into building a digital business. My coaching is unlike anything else: practical, honest, and tried-and-true. I've done it all: business school, working for Tesla Motors, attending a prestigious Silicon Valley entrepreneurship school, 3 failed tech start-ups and then hitting it out of the park with this business. I have a Bachelors of Commerce honors degree from the UBC Sauder School of Business with a specialization in marketing and most importantly, I have the street smarts from building four digital businesses.
By the end of this package, you will have…
Illuminated your zone of genius and discovered which gifts can be turned into gold.

Discovered your target demographic and validated your offering with them so it's guaranteed to sell like hotcakes.

Uncovered what you should sell and you'll have crafted your products, services, packages and pricing with ease.

A full business set up including website, legal, bookkeeping, accounting, client onboarding, a strong social media presence, email marketing, and a podcast / YouTube channel.

Launched a gorgeous website that you are proud of and excited to share.

Started your email list and create a rocksolid feebie that your target demographic is dying to have. And learned how add thousands of quality leads with my step-by-step implementation.

Full social media set up so that you're seen as a trusted leader and you can easily grow your following.

Started a podcast or YouTube channel to grow your fanbase (complete with step-by-step implementation, swipe copy, and tutorials).

A proven sales and marketing strategy customized just for you. Plus, hand-holding as you gain the confidence to sell without the sleaze.

Your first paid client and first $5k month.

A personal roadmap to consistent $5k months an a bespoke business plan entirely tailored to you going forward.
Virtual Interior Designer, Stager + Stylist
"Hiring Kelly as my coach was the easiest "yes" I've had as an entrepreneur! Her one-on-one coaching allowed me to dig deep and harness my skills so I could present a clear message to the world. Working with Kelly has given me the tools I need succeed in mastering my mindset and developing a well-marketed business."
From Idea to Full Business + First Client
After blogging for years on Life with Zan, a lifestyle and design blog, Zan Farrow wanted to turn her ideas into a digital business and desired to work full-time for herself as an interior design and stylist. Together, we found her genius and nailed down her unique product offering. Then, we turned it into formal packages and pricing, set up her full digital business, launched her gorgeous website, and gave her a marketing plan. As a result, Zan launching scored her first virtual design client and she was well on her way. In addition, Zan went on to launch her first ebook, The High Vibe Design Guide, and now works full-time for herself.
Interior Designer & Founder of Kristy Vail Studio
"From the moment I hired Kelly as a business coach, I knew my life was about to change. She helped me with everything from my mindset around being an entrepreneur to making a plan to take my business full time to creating a simple + clear website and seriously everything in between.
If I could describe Kelly in three words it would be: joyful, innovative and supportive. I would highly recommend her coaching for anyone who's serious about wanting to elevate their lives - she will hear your dreams and hold you accountable!"
From a 9-5 to going full-time on her biz
Kristy Vail is one of my all-star clients. In two months of working together, she quit her job and went full-time on her business. Together, we turned her idea into a full-blown business, created her packages and pricing, and launched a sunning website that showcased her innate talent. Plus, I gave her a bespoke marketing plan so she could start attracting clients to her new offerings. As a result, she scored her virtual design client, got so many more, and went on to launch the Connected with Kristy Vail podcast which hit the iTunes' New and Noteworthy list within weeks of its release.
"Coaching with Kelly was such a fun and motivating experience. As someone who already has a lot of drive, but just needed a little more guidance and external accountability, it was exactly what I needed. Kelly is great at breaking down big tasks into manageable goals and helped me to rebrand, completely revamp my website and create my online video course in the space of two months, all in a really fun, flowing way. Kelly is a master at helping you work through mindset blocks, as well as providing loving, kind feedback and advice paired with the specific actionable steps that will move you forward. She has such a talent for seeing potential and bringing out the best in people and I'm so happy I decided to hire her as a coach as she provided me with all the support and accountability I needed to really get things done!"
From A Hobby Blog to the Foundations of a Business + Mini COurse
Lauren Natalia was a part-time style blogger for 6 years (as she worked as a dentist!) She wanted to get her blog in a position where she could start monetizing it. In coaching, we pinpointed her niche to helping busy women find a more mindful, meaningful style and look effortlessly pulled together everyday in a flash so she knew her target demographic and who she was speaking to. Then, we elevated her branding with a new name, imagery, photographs, logos, and a website website that showcases her professionalism and eye for good taste. We also worked on how to position her as the style expert she is and making sure people saw her as a trusted leader in her space. As a result, she launched her new "Find Your Style" online course and is growing her email list, following, and fanbase. She's all set up for monetization!
"Working with Kelly has been one of the most amazing things I could have done for my business at this point. She's so amazing, motivational and her passion for what she does is so inspiring. She believes in her clients so much, that even if you don't believe in yourself, at the end of the sessions with her, you will certainly do! She's supportive, she asks the right questions and she makes sure you get things done! So no hiding behind excuses, she won't allow that which is great! So much results in such a short period of time! We worked mainly on redefining my coaching packages and understanding my niche and ideal client in more depth. I honestly couldn't have done all that work without her help! She helped me create the backbone of my business which are my packages, and I feel much more prepared to share my magic with the world! Thank you for your support Kelly, you're awesome!"
From a FT job to working for herself + Almost matching her corporate salary
Ange was working full-time in a corporate gig and wanted to work full-time for herself. She already had a life coaching business established and several clients but wanted a plan to earn enough money to only work for herself. Together, we built 1:1 coaching packages with clear outcomes for her ideal clients, solid deliverables so people understood what they would get in return for coaching, and the right pricing that reflected Ange's value and expertise. In addition, we validated her packages with her target market to ensure that they would sell. As a result, Ange quit her full-time job, sold two packages right away, and celebrated her transition to working for herself full-time with a trip to Paris! In the following two months, Ange's business income from coaching and teaching yoga almost matched her corporate monthly salary.
"I want to urge everyone considering coaching to HIRE KELLY! I used to think those who are living their dream lives and running their dream businesses are cut from a different cloth, and that I'll never be able to have all of that, but Kelly proved me wrong on all fronts. She taught me that the only difference between people who have a dream and those that are living their dreams is that the latter take consistent action to manifest their dreams and build out the life they want.

From the start of coaching, I really felt like Kelly saw more potential in me than I ever knew was possible. She has been the number one expander for me in showing me how to create a life of authenticity and freedom, and make money doing so! I can't believe we went from a vague "I want to start something" at the beginning of coaching to a fully ready podcast, website, and freebie by the end of it. And I've never felt more aligned with the work I want to do. I'm so grateful for this experience and excited for what's to come!"
Let's Talk About You
YOU'RE THE RIGHT CLIENT IF You:
Have an idea of what you desire to create, but no business yet.

You want a FULL blown business up and running in 3 months. Not parts or pieces, but the whole enchilada. This means: a full website, 1:1 services packages and pricing, a social media presence, a marketing plan, sales strategy, and your first paid client.

Need someone to help illuminate your genius and show you what you're excellent at in the world. (And how you can earn the big bucks from it).

Desire a digital business where you are location independent, offer 1:1 service-based or coaching work, and offer passive income online courses down the road. You want to live the laptop life, travel the world, and enjoy the first-class lifestyle that comes with a successful online business.

Are doing creative work, but don't come from a business background. I'll help you figure out the business side so that all you need to do is stay in your creative genius.

You secretly think you're not good enough to do it, smart enough, or better people are already doing it and therefore you can't. Plus, you worry: "who am I to do this?" And you walk back down the diving board ladder all of the time thinking: "I can't."

Are 100% committed to building your business and you've got a deep desire to take your life to the next level. This means, you're willing to do the work and dive in with two feet.

Can dedicate 15+ hours per week to building your business and your intention is to go full-time as soon as you can.

Are a positive happy woman with a can-do attitude.

You are willing to stretch yourself and grow into the person you know you are meant to become. If you're not willing to get uncomfortable and go past your comfort zone, then I'm NOT the right coach for you.

Nod your head when I use words like intuition, manifestation, and the universe. You dig the spiritual, woo-woo things too.
Coaching with me is fun, high-vibe, and overwhelm free. I'm known for my proven and easy step-by-step strategy.
One clarity questionnaire: Before we begin, I'll give you questions to explore and pre-coaching work so that we maximize our time together and you hit your goals sooner.
Twelve 90-minute coaching calls via Skype audio: Each week we meet for 90-minutes so that you are supported, you have a solid plan of action, and feel totally confident with every step. I come with a detailed list of questions ready for you and a structured outline of what we will be working on - all personalized and dedicated to your needs.
Recorded calls: Every is saved as an MP3. You can listen again anytime, not have to worry about taking notes, and keep our conversations forever.
Action items: Each call, I assign roughly 10 action items so that you can implement your bespoke strategy over the week. This way, you stay on track, always have a plan, and you never feel overwhelmed. No more "what ifs" and late nights Googling. You always know exactly what to do next.
Full material review and detailed feedback: I personally review all of your documents, products, website pages, study your social media, research your funnels, look at your financials, and provide in depth feedback on everything. This is very time intensive and this is what makes my coaching ultra unique and exceedingly thorough. For every hour we chat on the phone, I've done hours of backend work studying your business to give you specific, tailored feedback and personal guidance. This way, when you launch, you know that I've given you the green light, found your blind spots, and set you up for total success.
Unlimited email support: Between each coaching call, you can ask me for guidance anytime. This makes implementation a total breeze for you and I'm always here to bounce ideas around.
Free enrollment in Your Conscious Empire: Enjoy my signature course so that you can get your business off the ground ASAP and have all the swipe copy and plug-and-play templates at your fingertips.
Are you ready to live the life you've always imagined?
If you've answered "yes" and "yes" again and you are excited to begin, fill out the form below to schedule your free call.
Or, you can choose to go back to life as usual…
Working a full-time job you hate, making money from an income stream that doesn't light you up, and back to scrolling Instagram wishing you were one of those successful business owners too who glows with vibrancy and lives the life you've always wanted.
From the outside, it may look like I am one of the "lucky" ones. Yet, if you dig a little deeper, you'll discover that I've had 3 failed businesses.
Then, I learned the skills and systems that I'll share with you in this coaching package. And, in two short years I went from zero to financially free. I made the flip from living at home with my family to earning a full-time salary, hiring a team of employees, and teaching thousands worldwide through my podcast and courses. And now, I want to help you do the same.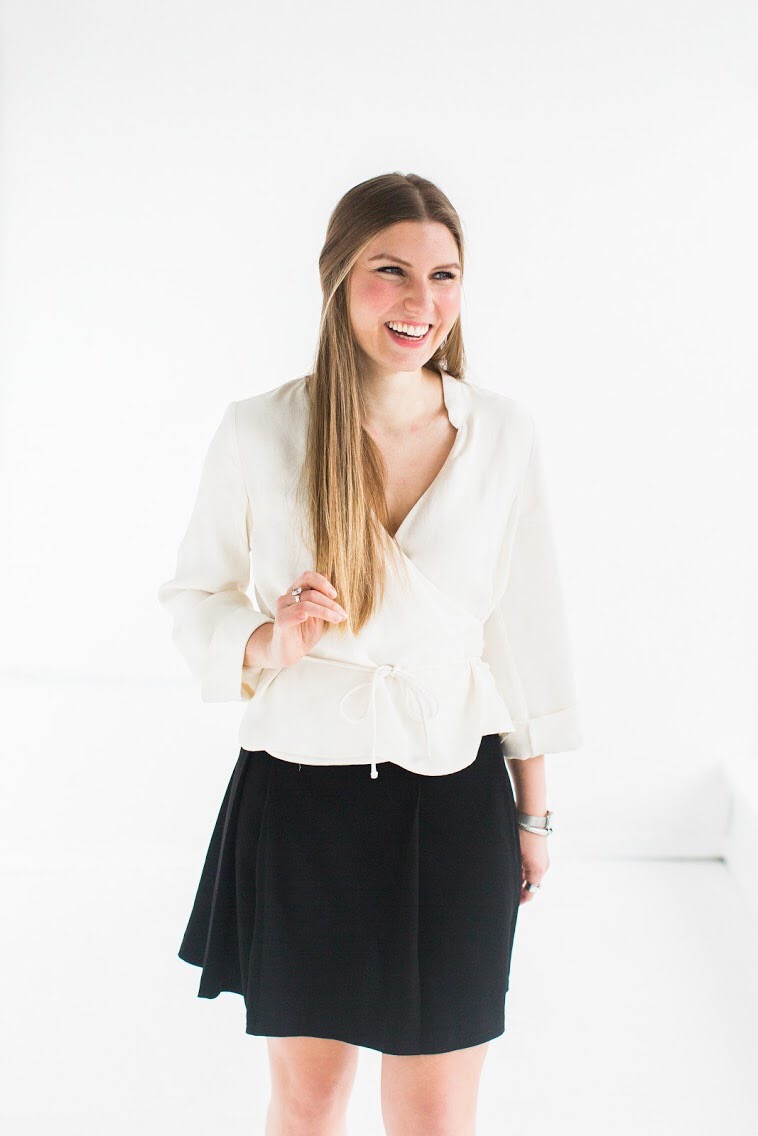 You are so close to that first paid client + $5k month. Let's get you started.
FAQ
I already know this stuff, so can't I do it on my own? Well, do you have a business, your first paid client, and have you made $5k already? If so, then you don't need me! However, if you are like most female entrepreneurs, you probably have accumulated a lot of information by now. Here's the honest truth: if you knew how to do it, you would have done it by now. Give yourself the gift of guidance and the exact level of attention you deserve to grow your business remove whatever stands in your way. Let me just illuminate the path so you can receive the dedicated guidance, bespoke feedback, and step-by-step plan to reach your goals.
I don't have a business yet. Is this right for me? Yes! This package is designed specifically for you! Appreciate that you won't have to make the expensive time and money mistakes that so many new entrepreneurs (and myself) make at the start. I only WISH I had a coach like myself in the early days. I'll show you exactly how to find your zone of genius, turn that into products and services, and establish your business so that you can generate full-time income doing what you adore and create the heart-centered impact you desire.
How fast will I get make money? I value results and getting them quickly. The rad part about working with me is that I just can tell you: "do this and this and this!" And then you implement it. That removes the overwhelm when you're starting your own thing. In my coaching, the pace is faster and we're moving more quickly. Because I've built so many digital businesses before (for myself and my clients), my formula is very efficient and highly effective. When you work with me, I can deliver results within two months. If you do it yourself and reach everything independently, it could take you two years to get to the same place. My goal is to get you super confident in yourself and business so you can ride the bike without training wheels. It's my job to help you make money, get your first client, and earn consistent $5k months ASAP.
What kind of results can I expect? Great question! Let's talk about what I've been able to deliver for other all-star clients! For started, I've helped everyone build and launch a full digital business from scratch including a website, service offerings, and social media presence. In terms of money, I've helped clients book their first paid client, earn their first $2k month, $4k month, $6k month, and beyond. And lastly, I've helped clients leave full-time jobs and transition to working for themselves full-time, helped them match their corporate salaries, and 3x out earn corporate salaries. Does that sound good to you?
Why is it so expensive? I deliver on results. By the time you're done with me, you'll have started a business, have a full-blown website with products and services, landed your first client, and earned your first $5k month. Then together, we'll work towards those consistent $5k months so you know how to get there. I get my clients serious results - and fast too. Plus, you're not just investing in the coaching calls, you're investing in my personal review and detailed feedback on your business. This is highly labor intensive and for every one hour we are on the phone, I have done two hours of preparation and consulting behind-the-scenes. In addition, I only work with three clients at a time because it's so bespoke and the level of devotion I pour into your business is something that can't be replicated by any other coach. Lastly, like all things in life, you get what you pay for.
Can I get a refund? Packages are non-refundable because I require you to 100% commit to your own success. I encourage you to review the terms and conditions so you understand.
Is there a payment plan? No. Because you're receiving a private coaching with me, I require all investment to be paid up front and in full. Plus, this is an opportunity to strengthen your wealth consciousness and build your courage muscle for later on in your business. If you know what it's like to invest into private coaching, then it will be a breeze for you to receive divine compensation for YOUR gifts down the road too.
Schedule Your Free Call
Share below and you'll be invited for a free consultation call. That way, you can make sure that I'm the right coach for you, ask all of your questions, and feel good about your decision.